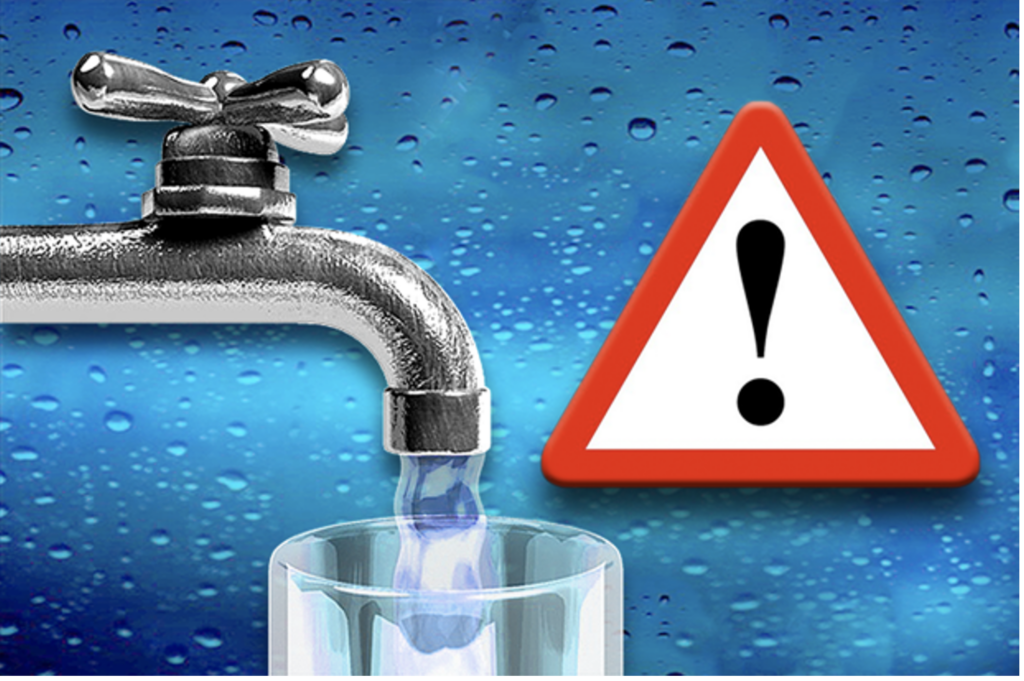 Emerging contaminants are increasingly found in surface-, ground- and even in our tap waters. Their origin relies on our daily use of personal care products, detergents, pesticides, herbicides, and other common chemicals. The new drinking water directive recently published EU 2020/2184 sets new limits and targets, for some of these contaminants, i.e. total poly-and perfluoroakyl substances (PFAS), for drinking water. New materials and technologies for their removal are urgently needed to comply with the Sustainable Development Goal number 6: ensuring clean water and sanitation.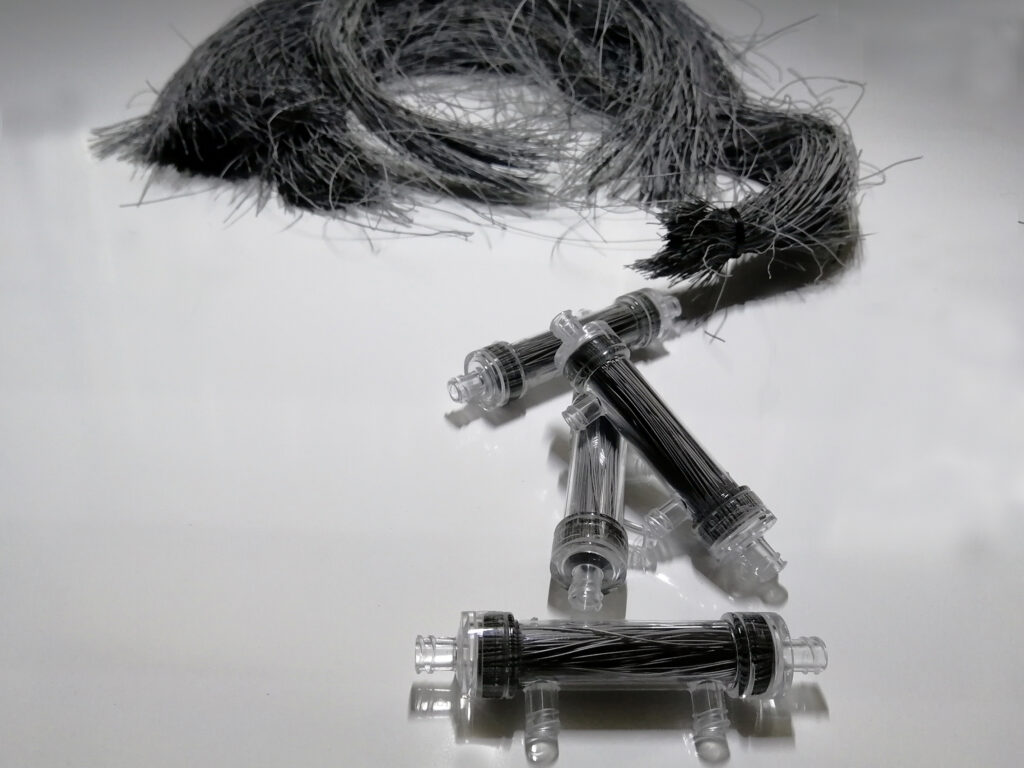 ISOF researchers and Medica S.p.A. (www.medica.it), in collaboration with Chalmers University and the University of Castilla-La Mancha, developed innovative polysulfone-(PSU) graphene oxide (GO) hollow fiber filters (PSU-GO) for point-of-use tap water purification. Polysulfone-graphene oxide 'adsorptive membranes', can perform simultaneously ultrafiltration of nanometric particles and microbs (such as the commercial polysulfone filters) and adsorption of pollutant molecules (thanks to graphene oxide).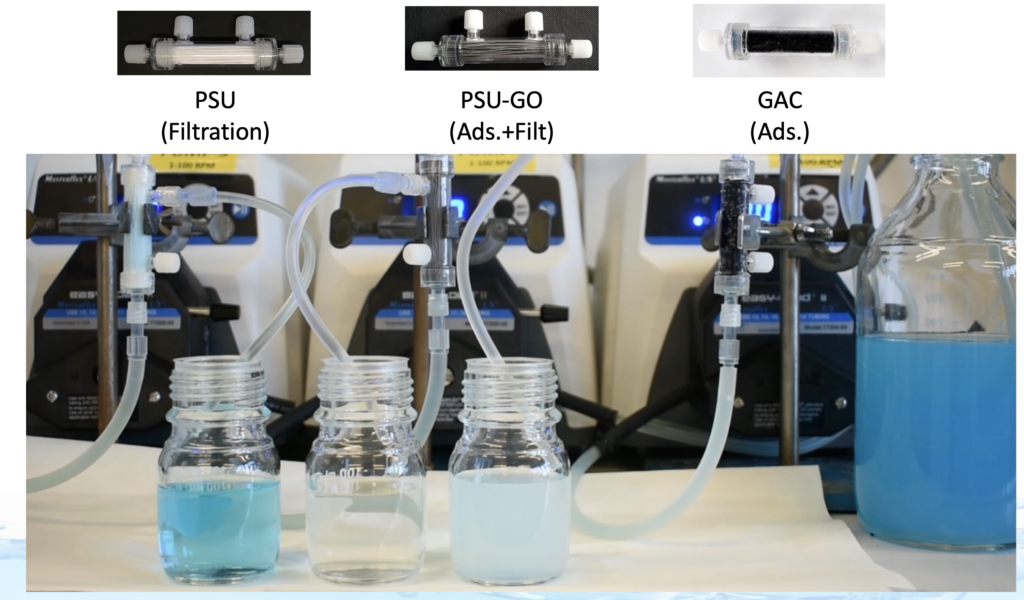 The figure shows a working PSU-GO filter in comparison to PSU and GAC. A mixture of polymeric nanoparticles and methylene blue is fully removed only by PSU-GO, thanks to the synergy between PSU and GO.
Graphene nanosheets are exposed to water at the pore surface, which allows contaminants adsorption, as shown by morphology studies performed at Chalmers University. Safety of the filters in terms of graphene nanosheets release was excluded by a state-of-the-art analytical technique, based on Surface Enhanced Raman Spectroscopy (SERS) performed at the University of Castilla-La Mancha.
The research was carried out in the framework of the project 'GRAPHIL' (https://graphene-flagship.eu/innovation/spearheads/c3-sh01-graphil/), which is one of the spearhead projects of the Graphene Flagship.
Link to full article:
M. Zambianchi, S. Khaliha, A. Bianchi, F. Tunioli, A. Kovtun, M. L. Navacchia, A. Salatino, Z. Xia, E. Briñas, E. Vázquez, D. Paci, V. Palermo, L. Bocchi, B. Casentini, M. Melucci
Graphene oxide-polysulfone hollow fibers membranes with synergic ultrafiltration and adsorption for enhanced drinking water treatment
Journal of Membrane Science¸ https://doi.org/10.1016/j.memsci.2022.120707