The 7th edition of Nanotech France 2022 international conference and exhibition will bring together leading scientists, researchers, engineers, practitioners, technology developers and policy makers in nanotechnology to exchange information on their latest research progress and innovation.

Participants from the top international academic, government and private industry labs of different disciplines participate in Nanotech France 2022 to identify new technology trends, development tools, product opportunities, R&D collaborations, and commercialization partners. It is among the most important events in terms of international regulatory policies and it is open to the participation of private companies.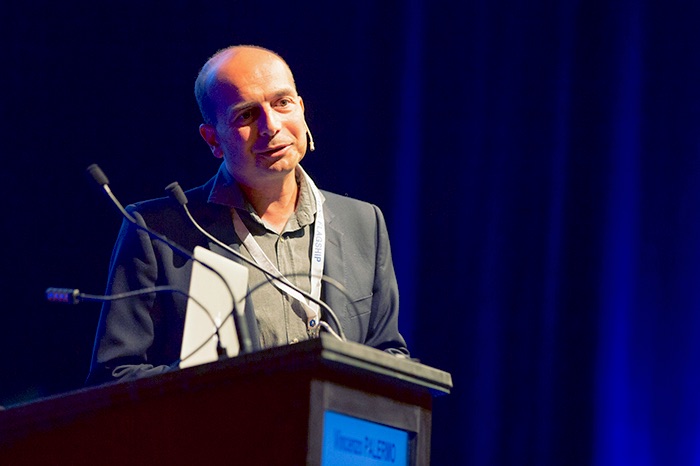 ISOF researcher V. Palermo will give the opening invited lecture at NANOTEC france on Wednesday, June 15th at 9.00 CET.
V. Palermo will present a talk entitled:
Using 2D materials in a 3-dimensional world: from nanochemistry to technology applications
In this talk, V. Palermo will give an overview on how our group uses 2-dimensional nanosheets of graphene and related materials as a versatile chemical platform to develop novel 2-dimensional composites, and how such composites can be used in disruptive applications in the fields of automotive, aeronautics, water and gas purification and electronics.