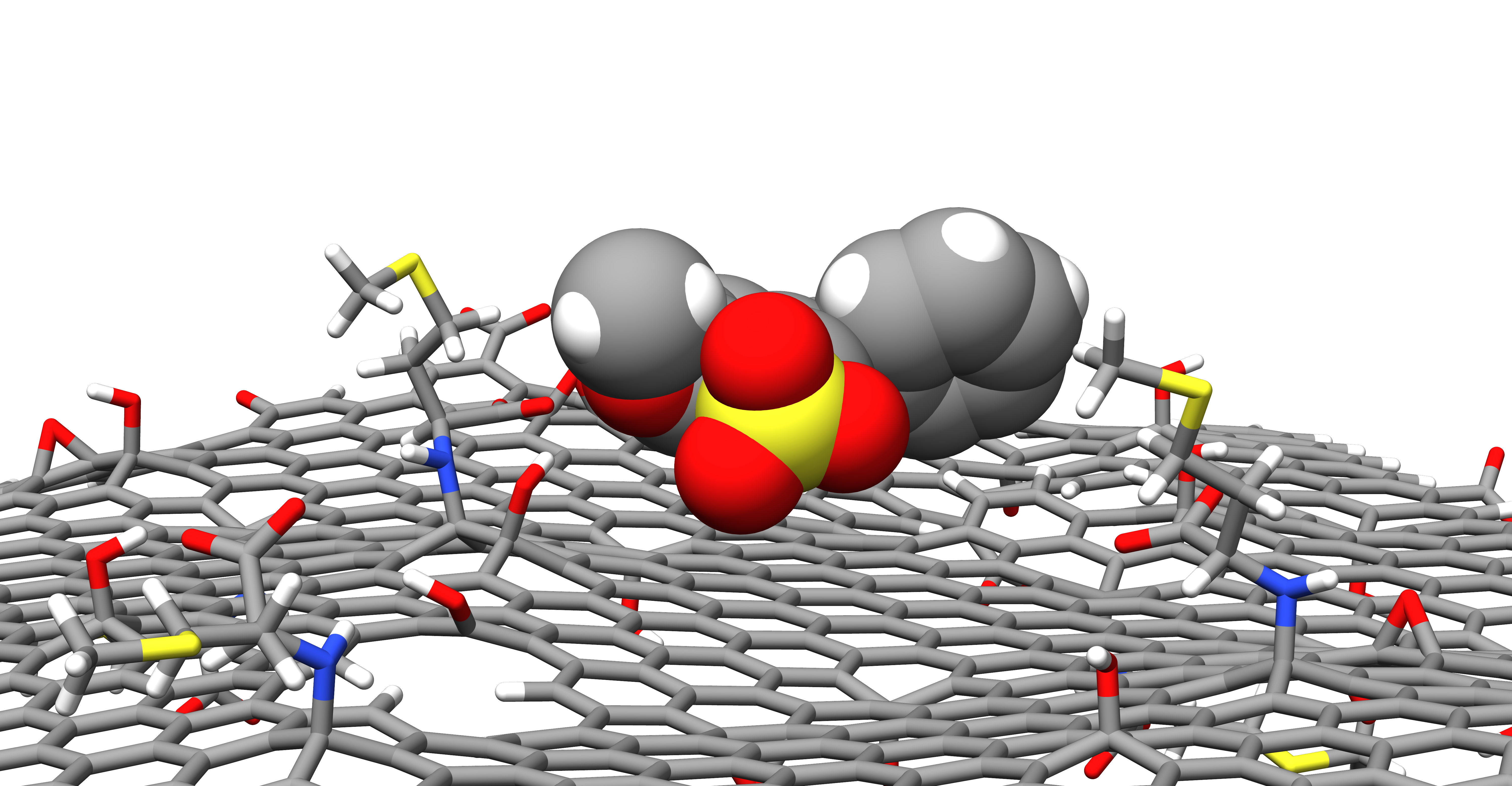 ISOF researchers in collaboration with Unibo developed a family of graphene oxide nanosheets covalently modified with amino acids and the study on their adsorption properties toward a mixture of selected contaminants, including pharmaceuticals, additives, and dyes.
Graphene oxides modified with L-glutamic acid, L-methionine and L – lysine (GO-Glu, GO-Met, GO-Lys) were synthesized by microwave assisted epoxide ring opening reaction and purified by microfiltration. Each type of modified GO possesses a higher adsorption capacity toward bisphenol A (BPA), benzophenone-4 (BP4), and carbamazepine (CBZ) than standard GO and reduced GO, and the adsorption occurred within the first hour of contact time.
The maximum adsorption capacity (estimated from the adsorption isotherms) was strictly related to the amino acid loading. Accordingly, molecular dynamics simulations highlighted higher interaction energies for the modified GOs than unmodified GO, as a result of higher van der Waals and hydrophobic interactions between the contaminants and the amino acid side chains on the nanosheet surface.
Original article:
S. Mantovani, T. D. Marforio, S. Khaliha, A. Pintus, A. Kovtun, F. Tunioli, L. Favaretto, A. Bianchi, M. L. Navacchia, V. Palermo, M. Calvaresi, M. Melucci
Environ. Sci.: Water Res. Technol., 2023,
https://pubs.rsc.org/en/content/articlelanding/2023/ew/d2ew00871h