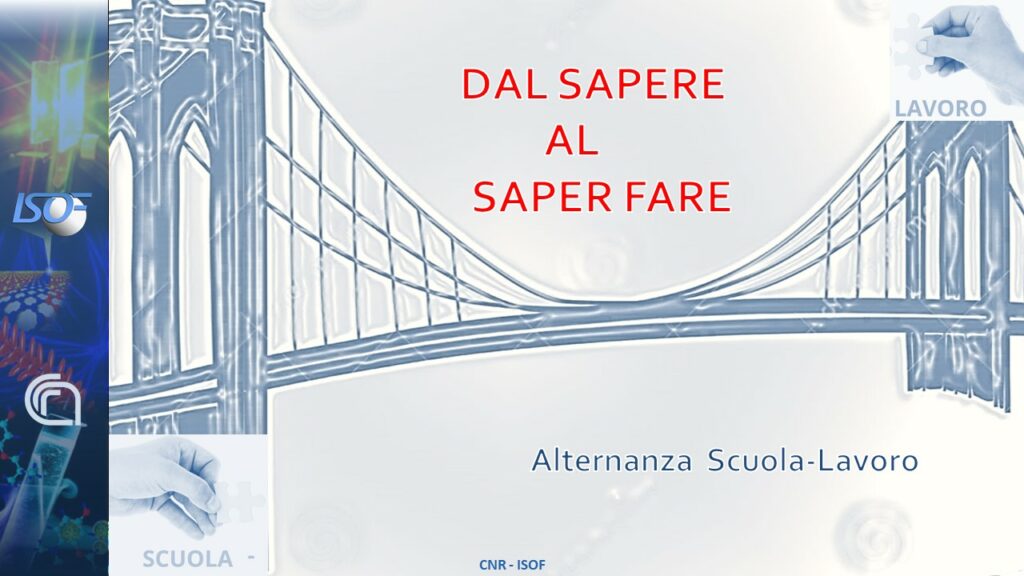 ISOF researcher volunteer as tutors of high school students during summer; in particular for 2 weeks and 80h of practical activities.
ISOF Laboratories hosted this June a student from I.I.S. "Ettore Majorana" Institute of Biotechnologies with the aim to encourage the acquisition of technical-professional, as well as the relational and managerial skills in the research sector.
In September 2018, the National Research Council and the Ministry of Education (MI) signed the new pathways for transversal skills and guidance aiming at "Strengthening the skills of young people for their orientation and future employability". Final goal is to promote the collaboration, and the comparison between the education, the training system and the educational world of "work".
Since many years, ISOF promotes the orientation of young people in the development of learning environments, didactic activities and scientific interests in the different fields of investigations in our institute: Drug Design and Delivery, Cell Interface, Materials, Composites and Polymers, Sensors, Energy, and Waters. In particular, the mission of our researchers is to encourage the cross-talk between school institutions and the various operational units of the scientific network by maintaining our registration in the National Register for the "school-work alternation" referred to in Article 1, paragraph 41, of Law no. 107/2015, held at the Chamber of Commerce.
For any information from students and school contact: direzione@isof.cnr.it