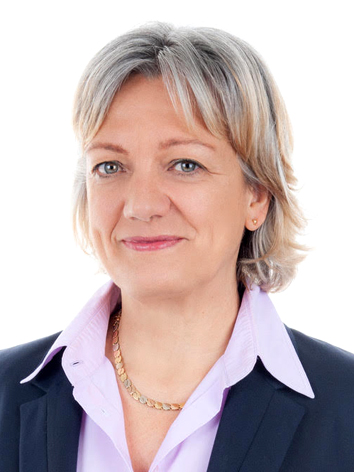 Senior Researcher
e-mail:  luisa.tondelli @isof.cnr.it
Office telephone: +39 051 639 8282
Building: Isof 12 – Floor: 1
Office number: 309
Biography: 
2021 onwards
Member of Unit for Research Valorization (UDVR) – Department of Chemical Sciences and Materials Technologies (DSCTM) CNR
Ministry for the Ecological Transition (MIT) – Segreteria Tecnica
2019 -2021:
Scientific attachée at the Italian Embassy in London

2012 – 2018:
Head of "Unit for Research Internationalization" – Department of Chemical Sciences and Materials Technology (CNR)
Member of the Executive Board of CNR Science & Technology Foresight Group
National Expert at HORIZON 2020 – NMBP Programme Committee (European Commission) – Italian Ministry of Education, University and Research (MIUR):
Co-chair of Working Group on KETs skills and education – Sherpa Group on Key Enabling Technologies – DG Enterprise (European Commission)
Vice President of Expert Group for Industrial Research, Innovation and Technological Transfer (Emilia-Romagna Region)
Member of Advisory Group for Industrial Research (Aster – Emilia Romagna Region)
Representative of the President of Bologna Research Area at APRE – Emilia Romagna: http://first.aster.it/apre.php
2007 -2011: Seconded National Expert at European Commission – DG Research and Innovation – Directorate for Industrial Technology – Bruxelles (BE) – http://ec.europa.eu/research/index.cfm?lg=en
Research Programme Officer at Nanotechnology and Advanced Materials Units: contribution to the scientific/technical and socio-economic orientation and to the development of relevant European research Programmes (particularly in the field of bio-materials), support to implementation of NMP WorkProgramme (proposal pre-check, evaluation, negotiation and follow-up, impact assessment). http://ec.europa.eu/research/industrial_technologies/index_en.cfm
Communication Officer at Advanced Materials Unit: implementation of communication strategies and activities, organisation and running of internal and external meetings, workshops and events including preparation of documents and presentations. Maintenance of Materials Blog: http://ec.europa.eu/research/industrial_technologies/materials-blog_en.html
Report of my END mandate (in Italian): ♥
1986-2007: Senior Scientist (since 2001) and Researcher at Italian National Council of Research – Istituto ISOF – CNR Research Area – Bologna (IT)
Fundamental and applied research on:
Synthesis and physico-chemical properties of native and modified nucleic acids and proteins and their biological applications.
Characterization and development of innovative polymeric nanoparticles and self-assembling copolymers for in-vivo delivery of pharmacological active nucleic acids and proteins for therapeutic and vaccine applications.
Co-author in 3 EP/WO patents, in more than 50 papers and review articles on international peer-reviewed journals and in over 40 national and international conference communications (http://www.researcherid.com/rid/C-1414-2012).
Education:
MS degree in Industrial Chemistry, 1st level master in Biotechnology, PhD in Biochemistry.
Foreign languages: English (C2), French (B2), Spanish (B1)