Research Projects of National Interest (PRIN) are an initiative from the Italian government to support basic research, in line with the objectives outlined in the National Recovery and Resilience Plan (PNRR) and the european Framework Programme for Research and Innovation initiatives.
The PRIN selection is highly competitive, with a success rate that was <10% in past editions. The research proposals are open-topic, assessed on the basis of ERC research fields:
PE – Mathematics, physical sciences, information and communication, engineering, universe and earth sciences
LS – Life Sciences
SH – Social Sciences and Humanities
ISOF researchers obtained funding in all three of these macro-sectors, dealing with environment, energy, fighting cancer, obesity or aging. Here below, a short summary of all the new projects that will start in ISOF, grouped by application field, and the ISOF researchers involved in each project:
---
ENERGY AND ENVIRONMENT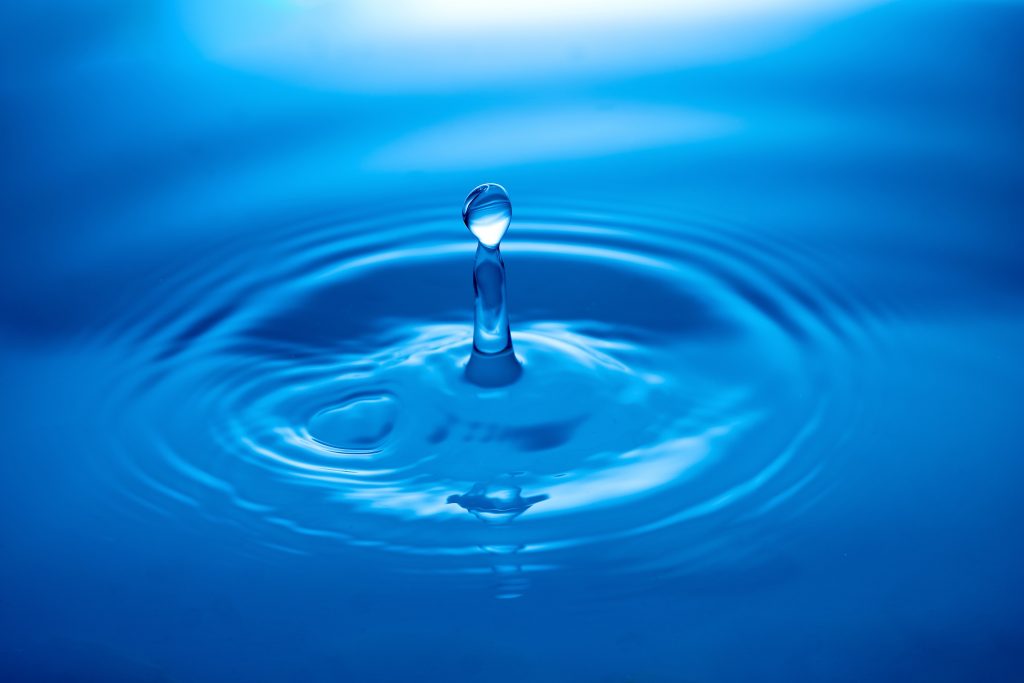 Water shortage is becoming an urgent and important challenge for countries in Europe, and in particular for Italy and the Emilia Romagna Region. To this aim, ISOF will lead a project grouping together CNR and the universities of Palermo, Padova and Sassari. The project VOGA'N WATER will develop novel membranes to purify water, removing organic contaminants avoiding bacterial growth, which is a known problem of the current technology (i.e. activated carbon).
Contact: Alessandro Kovtun
The project of Alessandro was one of the few scoring 100/100 in the evaluation of PE3, and the only one among young researchers to reach the top score.
ISOF will also collaborate with the University of Milan and Turin for the conversion of CO2 into fuels or fuel precursors by Photo-electrochemical methods, in the project CADIVAPE.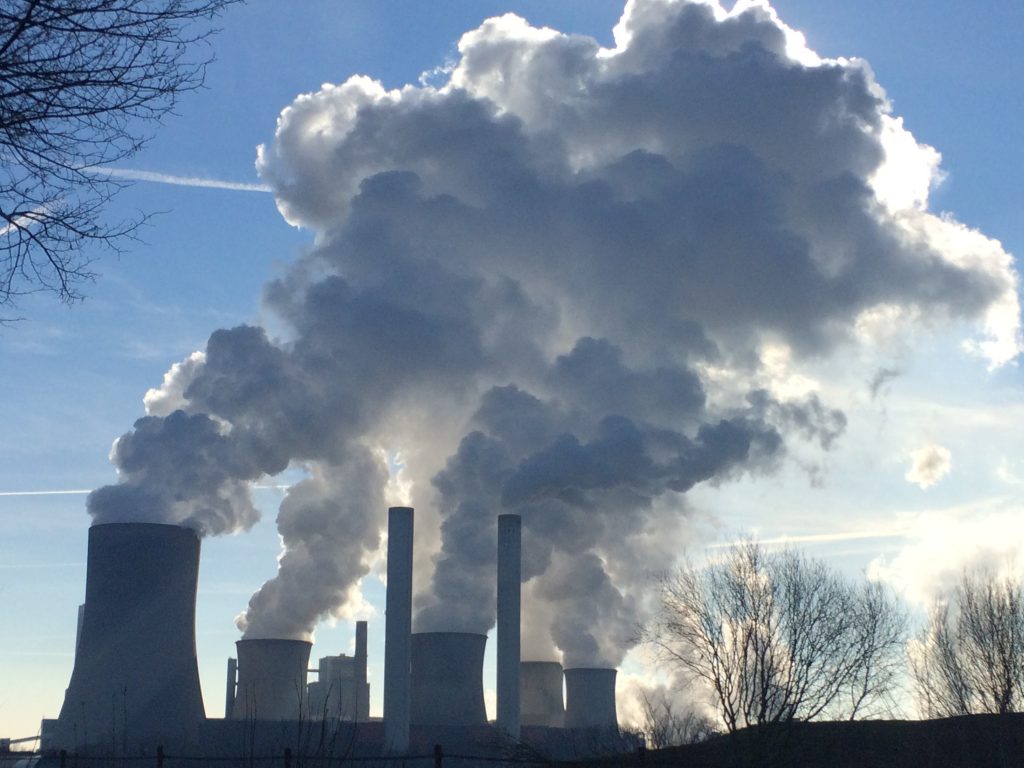 Over 80% of the world's primary energy supply is obtained by fossil fuels, leading 37 Gt/y of CO2 emissions. The project will try to use the same CO2 for the production of fuels via environmentally friendly processes and sunlight.
Contact: Nicola Armaroli
ISOF has a long tradition in the investigation of organic solar cells. In the project ENSURE SOLAR, ISOF will work with the Polytechnic University of Marche to develop a novel, low-impact, and low-cost organic photovoltaic technology, and to recycle precious/rare metals contained in the structure of solar cells.
Contact: Nadia Camaioni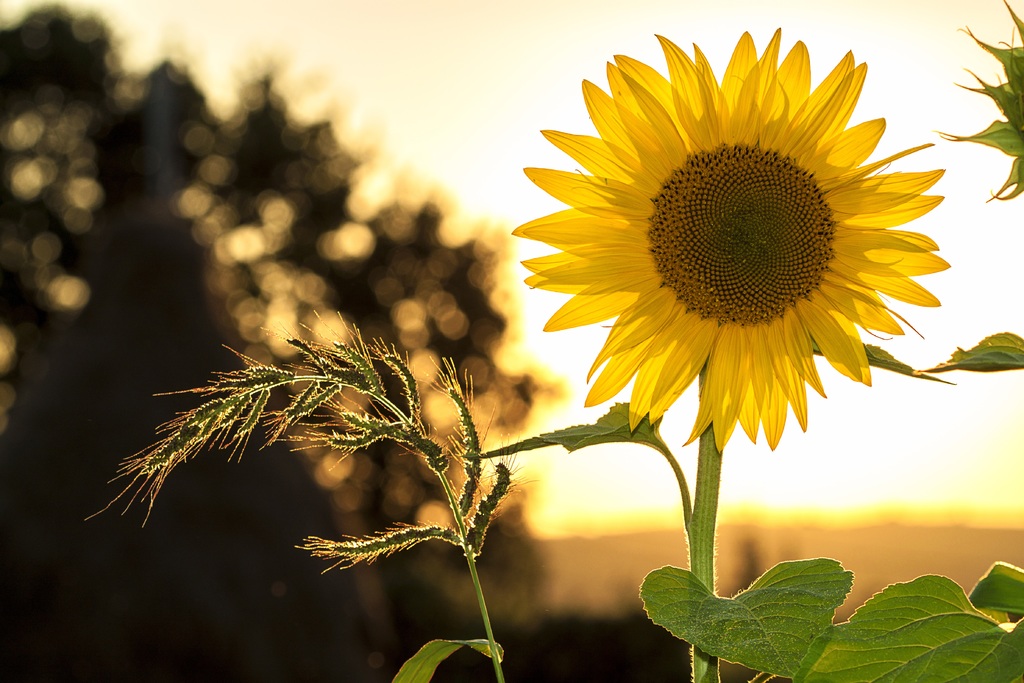 New synthesis methods are also fundamental to ensure a sustainable ecological transition, and also in this field ISOF researchers are very active. The realization of new multicomponent supramolecular architecture models is a revolutionary synthetic approach towards the realization of new multifunctional materials.
The project EMBRACE, in collaboration with the University of Bologna will exploit the principles of molecular recognition to control the structural arrangement of molecular components with distinct electronic properties for the formation of P-N heterojunctions.
Contact: Mattia Zangoli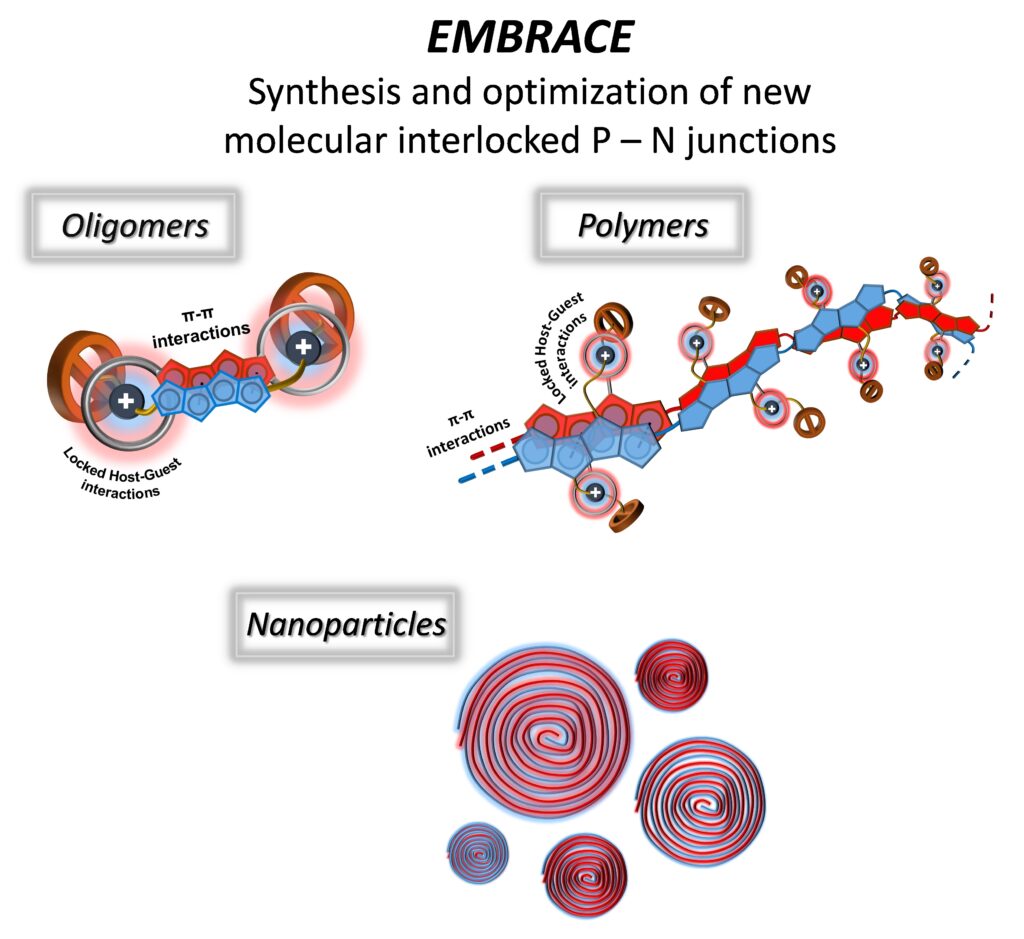 The project HEPIrCOS will target the development of new Electrophotocatalysts to promote chemical reactions under mild conditions with high selectivity, lowering the environmental impact of chemical synthesis.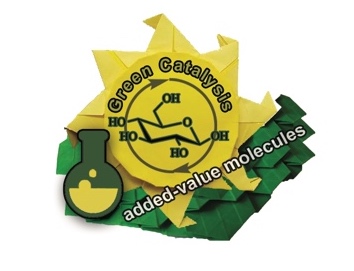 Contact: Filippo Monti
Recycling will also be targeted by the new project SUST-CARB: ISOF has a long-lasting collaboration and joint labs with the University of Ferrara, in this framework, ISOF will work on converting Sugar-like building blocks agrifood waste and lignocellulosic materials into fine chemicals.
Contact: Paolo Dambruoso
---
LIFE SCIENCES
In the new project PHOCA, ISOF will search new solutions to fight head and neck squamous cell carcinoma (HNSCC), together with the University of Bologna. The researchers will use photodynamic therapy (PDT), that uses molecules – called photosensitizers (PSs)- activated on demand by light stimuli to treat tumors with high precision in space and time.
Contact: Jessica Groppi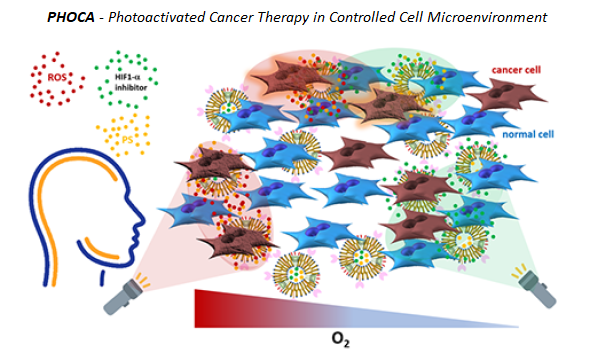 ISOF will also collaborate with the University of Bologna to study the role of the GDF15 protein in aging and related pathologies, such as sarcopenia and cachexia, and to design through computational simulations new potential drugs capable of alleviating the symptoms of these conditions.
Contact: Marco Daniele Parenti
In the project BASICPROMED, coordinated by ISOF and ISMN, our researchers will collaborate with the University of Bologna and the S. Orsola Hospital in Bologna. The project uses customised 3D cell culture and bioprinting technology to produce complex tumor spheroids, which will be used for the development and screening of new drugs and for personalised cancer medicine.
Contact: Emanuela Saracino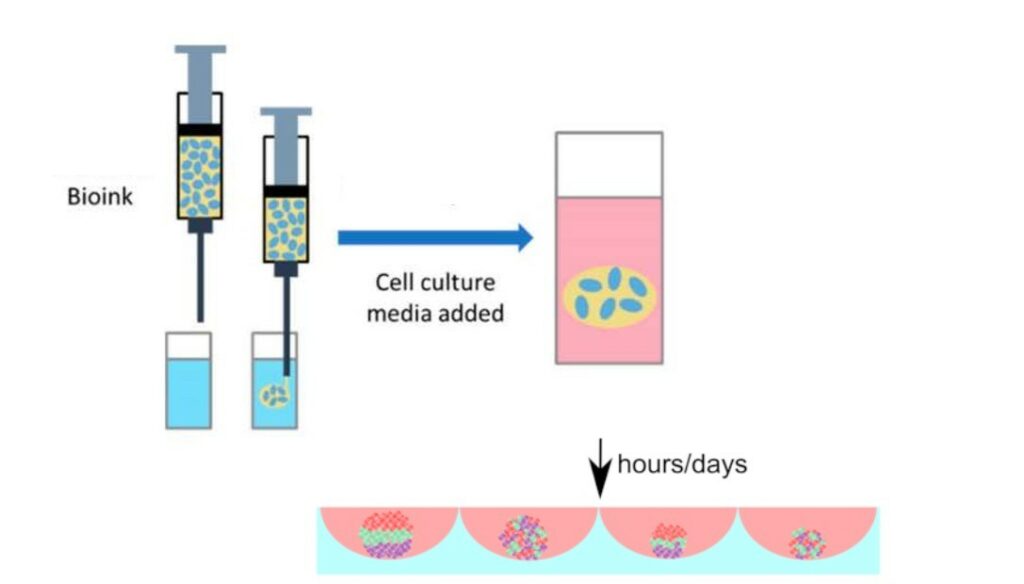 In the new project NANOALLIANCE, ISOF will work with the University of Padova to fight Triple Negative Breast Cancer (TNBC), the most aggressive breast tumor subtype, characterized by higher mortality and inclination to metastasis dissemination. The project will develop an innovative targeted approach synthetizing tumor-responsive prodrugs that will be further encapsulated into nanoparticles.
Contact: Claudia Ferroni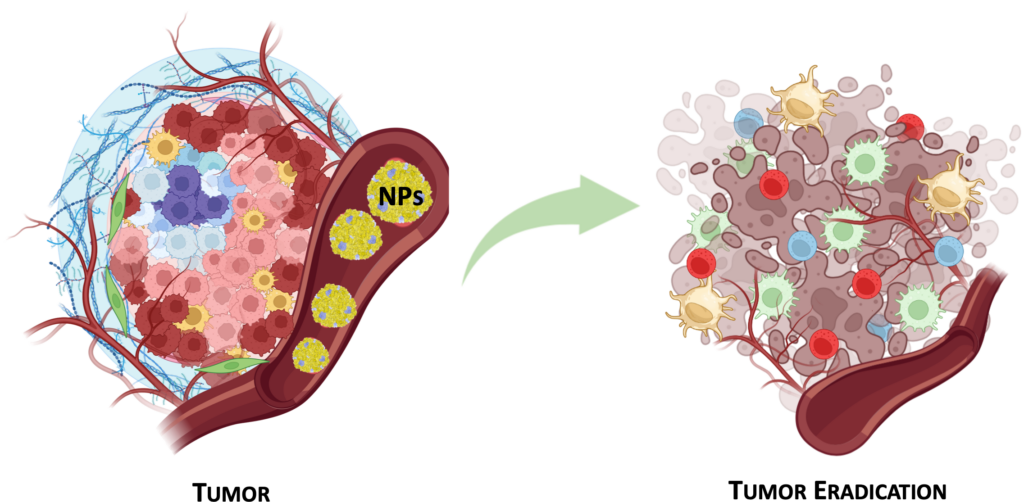 Healthy eating and childhood obesity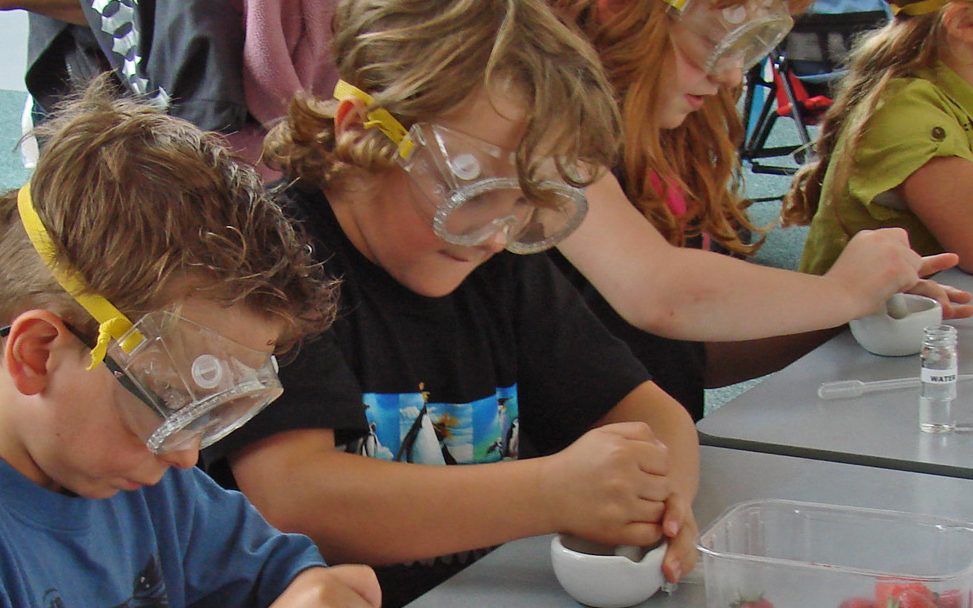 Thanks to the long experience in working with schools and in science dissemination, one of the selected project is in the Social Sciences and Humanities sector (SH). ISOF will collaborate with University of studies of Milan, University of Cattolica and the Istitutes CNR IAC-Roma, SCITEC- Genoa and Public Relations Unit-Rome to explore the effectiveness of nudges as an alternative to traditional policy measures to promote healthy and sustainable food consumption among children, able to reduce the risk of developing childhood overweight and obesity meanwhile reducing food waste as a side effect.
Contact: Armida Torreggiani & Eleonora Polo
The results of PRIN selection confirms the relevance and importance of ISOF's research lines, in line with the strategic lines of the department and of the CNR in general.
The number and diversity of project funded is a further confirmation of the excellence and strong interdisciplinary nature of the research carried out at ISOF.
We look forward to start working on these new projects.
---
Eccellenza dell'ISOF nei progetti di ricerca di interesse nazionale (PRIN)
I Progetti di Ricerca di Interesse Nazionale (PRIN) sono un'iniziativa del Governo italiano per sostenere la ricerca di base, in linea con gli obiettivi del Piano Nazionale di Ripresa e Resilienza (PNRR) e per incoraggiare la partecipazione italiana alle iniziative del Programma Quadro di Ricerca e Innovazione dell'Unione Europea.
La selezione del PRIN è altamente competitiva e si basa sull'alto profilo scientifico dei partecipanti e sull'originalità, la fattibilità e la sostenibilità della ricerca proposta, con un tasso di successo che nelle passate edizioni è stato inferiore al 10%.
Le proposte di ricerca sono a tema aperto, valutate sulla base dei campi di ricerca ERC:
PE – Matematica, scienze fisiche, informazione e comunicazione, ingegneria, universo e scienze della terra.
LS – Scienze della vita
SH – Scienze sociali e umanistiche
I ricercatori dell'ISOF hanno ottenuto finanziamenti in tutti e tre questi macrosettori, con progetti su ambiente ed energia, per compbttere il cancro, l'invecchiamento o l'obersità. Di seguito, un breve riassunto di tutti i nuovi progetti che partiranno, raggruppati per campo di applicazione, e dei ricercatori ISOF coinvolti:
ENERGIA E AMBIENTE
La carenza d'acqua sta diventando una sfida urgente per i Paesi europei, e in particolare per l'Italia e la Regione Emilia Romagna. A questo scopo, l'ISOF guiderà un progetto che riunisce il CNR e le università di Palermo, Padova e Sassari. Il progetto VOGA'N WATER svilupperà nuove membrane per purificare l'acqua, rimuovendo i contaminanti organici ed evitando la crescita batterica, che è un problema noto della tecnologia attuale (ad esempio il carbone attivo).
Il progetto di Alessandro è stato uno dei pochi ad aver ottenuto un punteggio di 100/100 nella valutazione del PE3, e l'unico tra i giovani ricercatori a raggiungere il punteggio massimo.
L'ISOF collaborerà anche con le Università di Milano e Torino per la conversione della CO2 in combustibili o precursori di combustibili con metodi fotoelettrochimici, nell'ambito del progetto CADIVAPE. Oltre l'80% dell'energia primaria mondiale è ottenuta da combustibili fossili, con 37 Gt/a di emissioni di CO2. Il progetto cercherà di utilizzare la stessa CO2 per la produzione di combustibili attraverso processi ecologici e la luce solare.
L'ISOF ha una lunga tradizione nello studio di celle solari organiche. Nel progetto ENSURE SOLAR, l'ISOF collaborerà con l'Università Politecnica delle Marche per sviluppare una tecnologia fotovoltaica organica innovativa, a basso impatto e a basso costo, e per il riciclo di metalli preziosi e rari contenuti nella struttura delle celle solari.
Nuovi metodi di sintesi sono fondamentali anche per garantire una transizione ecologica sostenibile, e anche in questo campo i ricercatori ISOF sono molto attivi. La realizzazione di nuovi modelli di architetture supramolecolari multicomponenti rappresenta un rivoluzionario approccio sintetico per la realizzazione di nuovi materiali multifunzionali.
Il progetto EMBRACE, in collaborazione con l'Università di Bologna, sfrutterà i principi del riconoscimento molecolare per organizzare molecole in strutture ordinate con proprietà elettroniche precise, per la formazione di etero-giunzioni P-N.
Il progetto HEPIrCOS mira allo sviluppo di nuovi elettrofotocatalizzatori per promuovere reazioni chimiche in condizioni blande e ad alta selettività, riducendo l'impatto ambientale della sintesi chimica.
Anche il riciclo di materie scarti sarà oggetto del nuovo progetto SUST-CARB: l'ISOF ha una collaborazione di lunga durata e laboratori congiunti con l'Università di Ferrara; in questo quadro, l'ISOF lavorerà sulla conversione in prodotti chimici pregiati di prodotti zuccherini da scarti agroalimentari e materiali lignocellulosici.
SCIENZE DELLA VITA
Nel nuovo progetto PHOCA, l'ISOF cercherà nuove soluzioni per combattere il carcinoma a cellule squamose della testa e del collo (HNSCC), insieme all'Università di Bologna. I ricercatori utilizzeranno la terapia fotodinamica (PDT), che si avvale di molecole – chiamate fotosensibilizzanti (PS) – attivate su richiesta da stimoli luminosi per trattare i tumori con elevata precisione nello spazio e nel tempo.
Anche il progetto BASICPROMED, coordinato da ISOF e ISMN si occuperà dello studio di tumori. I nostri ricercatori collaboreranno con l'Università di Bologna e l'Ospedale S. Orsola di Bologna. Il progetto usa la tecnologia di bioprinting su misura di colture cellulari 3D per produrre sferoidi tumorali complessi, che serviranno allo sviluppo e lo screening di nuovi farmaci e per la medicina personalizzata contro il tumore.
ISOF collaborerà inoltre con l'Università di Bologna per studiare il ruolo della proteina GDF15 nell'invecchiamento e nelle patologie correlate, come la sarcopenia e la cachessia, e per progettare attraverso simulazioni computazionali nuovi potenziali farmaci in grado di alleviare i sintomi di queste patologie.
Contatto: Marco Daniele Parenti
Nel nuovo progetto NANOALLIANCE, l'ISOF collaborerà con l'Università di Padova per combattere il tumore al seno triplo negativo (TNBC), il sottotipo di tumore al seno più aggressivo, caratterizzato da una maggiore mortalità e inclinazione alla diffusione delle metastasi. Il progetto svilupperà un approccio innovativo e mirato, sintetizzando e incapsulando in nanoparticelle profarmaci, composti farmacologicamente inattivi che vengono attivati selettivamente nel microambiente tumorale.
Contatto: Claudia Ferroni
ALIMENTAZIONE SALUTARE ED OBESITA' INFANTILE
Grazie alla lunga esperienza di lavoro con le scuole e nell'ambito della divulgazione scientifica, uno dei progetti selezionati è nell'area delle Scienze Sociali ed Umanistiche (SH). L'ISOF collaborerà con l'Università degli studi di Milano, l'Università Cattolica e gli Istituti CNR IAC-Roma, SCITEC- Genova e l'Unità Relazioni con il Pubblico – Roma, per sviluppare nuovi approcci educativi sul consumo alimentare sano e sostenibile tra i bambini, in grado di ridurre il rischio di sviluppare sovrappeso e obesità infantile.
Contatto: Armida Torreggiani & Eleonora Polo
In generale, i risultati della selezione PRIN confermano l'attualità e l'importanza delle ricerche che stiamo facendo in ISOF, in linea con le linee strategiche del Dipartimento di Scienze Chimiche e Tecnologie dei Materiali (DSCTM) e del CNR in generale.