SET- and MYND-domain-containing protein 3 (SMYD3) is a protein playing an important role in transcriptional regulation and potentially in colorectal and hepatocellular carcinomas. SMYD3 has been associated with several cellular functions, and many of those have implications for cancer progression. Via the induction of tumor cell proliferation and metastasis, its over-expression is associated with multiple oncogenic activities and a poor disease outcome; consequently, there is an interest in developing strategies that reduce SMYD3 expression, methylation activity, regulatory roles and/or otherwise interfere directly or indirectly with its functions.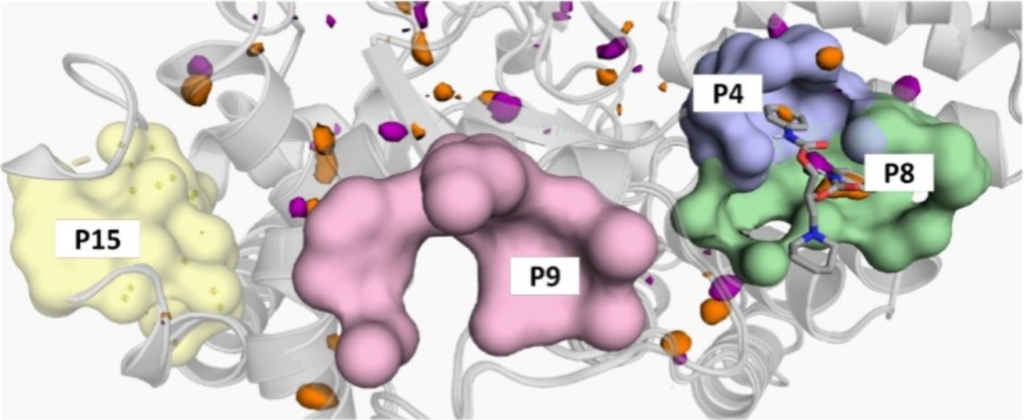 A group of researchers from the Institute of Organic Synthesis and Photoreactivity of the National Research Council (Cnr-Isof), in collaboration with a large research consortium including universities and small enterprises from Italy, Sweden and Spain, recently published the results of a study aimed at discoverying new compounds for clarifying SMYD3 biochemistry and its potential as a therapeutic target.
During the project, a previously developed surface plasmon resonance (SPR) biosensor assay was exploited to screen a small library of compounds to identify putative allosteric ligands of SMYD3. In parallel to experimental studies, in silico methods were used to assess the druggability of possible binding sites.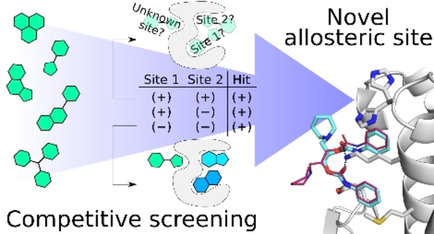 The study identified Diperodon, a well-known anesthetic drug, as an allosteric SMYD3 ligand, and crystallization experiments revealed its binding to a previously unidentified allosteric site in the C-terminal protein binding domain. The novel allosteric site located on the hypothesized SMYD3-HSP90 interaction interface, and the specific tool compounds identified, can be of interest for elucidating the biology of SMYD3, especially noncatalytic functions, and exploring the potential of SMYD3 as a therapeutic target. The new experimental strategy and in silico tools employed for this study are expected to be useful for exploration also of other allosteric sites in SMYD3 and evolution of ligands.
Chembiochem 22,9, 2021, p. 1597. DOI: 10.1002/cbic.202000736